Fire rated wood door/fire door/Steel Fire Door:
Our steel fire rated door has been tested in accordance with UL 10B, UL 10C and UBC 7-2 and listed by Underwriters Laboratories (UL). They are available with 2 hour labels for identification.
* 16,18,or 20 Ga.steel skins
* Fire mineral insulated core
* 16 Ga.inverted top and bottom channels
* Hardware reinforcements:
11 Ga. Hinge
12 Ga. Door closer
12 Ga. Door holder
16 Ga. Lock/push bar
* Painted with phosphatized rust inhibiting primer
* Any RAL color as option
* Salt Spray: minimum 300 hours
* Maximum size:
Single door width: 4' 0"
Single door height: 8' 0"
Double door width: 8' 0"
Double door height: 8' 0"
* Oversize available with transom or side panel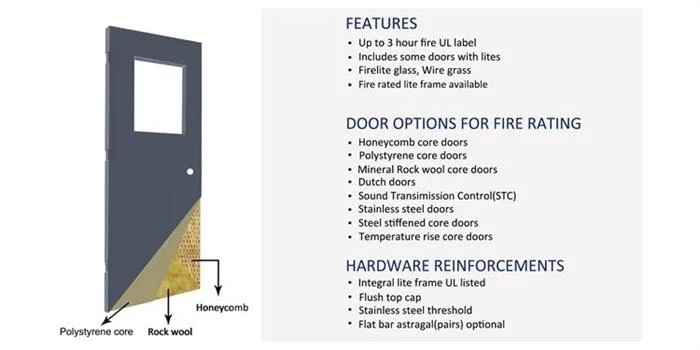 * With welded frame available
Welded door frames come assembled and fused together and do not require additional construction. The frame's joints that are welded together have been sanded and are smooth. Welded door frames ofter are primed with paint.



Glass:
The size of the glass listed is dictated by the required hourly rating. All glass used in fire rated doors is listed glass which maybe based on wire, laminated or solid ceramic material. Basic guidelines on glass are as follow:
2 Hours: Max exposed glazing 100 sq. Inch [ 0.06m²] per door leaf.
Max exposed glazing width of 12 inch; height of 33 inch.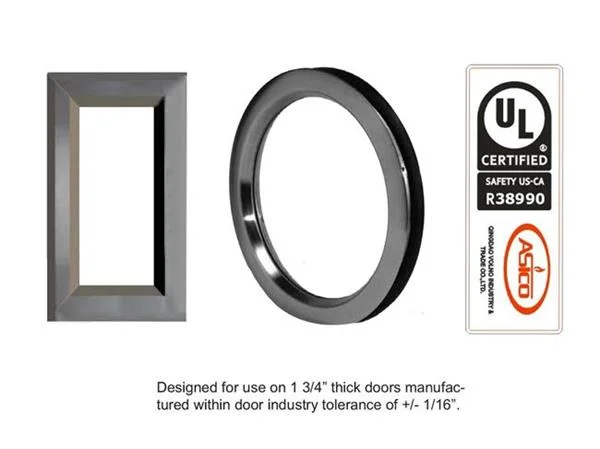 Louver:
Fire rated doors can be prepared for listed fusible link louvers. Maximum louver 24"x 24" [610mm x 610mm], rating 2 hours.Door with louver shall not be provided with glass lights, vision panel or fire exit hardware.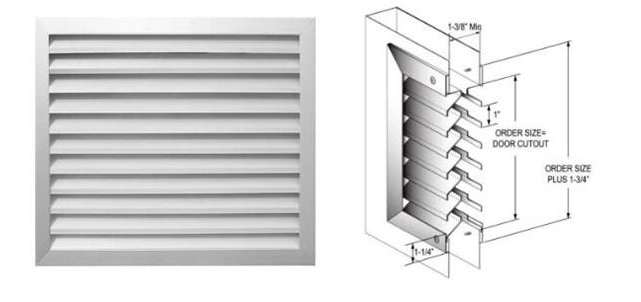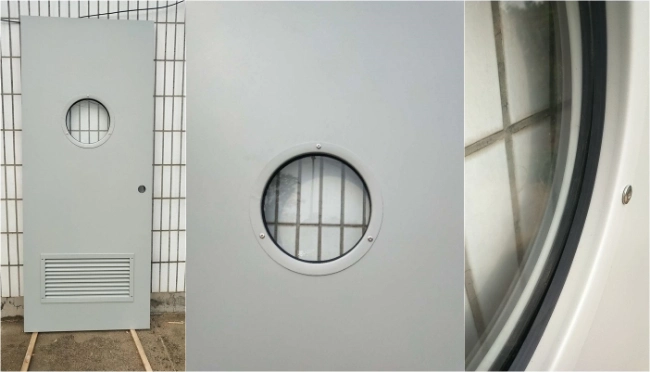 Door Style: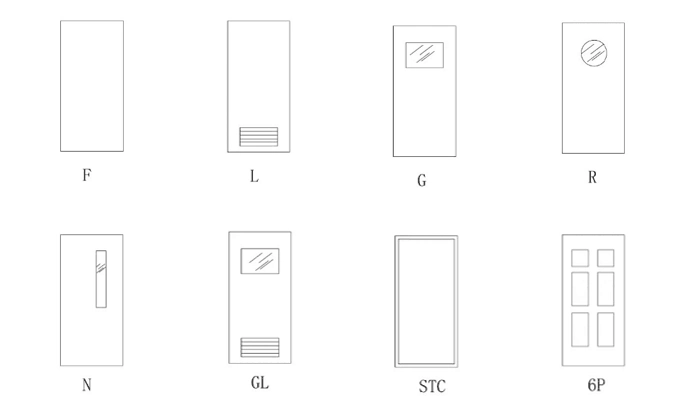 We provide approved fire rated frame and the standard frames as drywall frames have been tested in accordance with UL10B, UL10C and UBC 7-2 and listed by Underwriters Laboratories (UL).Frame are labeled 2 hour UL marks UL marks for identification.
All UL certified hardware will be located ready drilling and tapping at our manufacture's standard location as show on door and frame elevation unless specifically advised.