Basic Introduction
The expansion tanks in this line are entirely made of stainless steel. They are especially used for systems that produce sanitary hot water produced by a boiler or from plate heat exchangers. They are excellent choices for situations that requires high hygienic standards and a product life time that is practically limitless. The membrane is absolutely non-toxic and is drinking and food grade. This model of tanks, also for their reduced volumes, are particularly useful for anti-water hammer effect in water systems, preventing vibrations or noises. They can also be used with reduced flow pumps. Available volumes range from 0.16 to 18 litres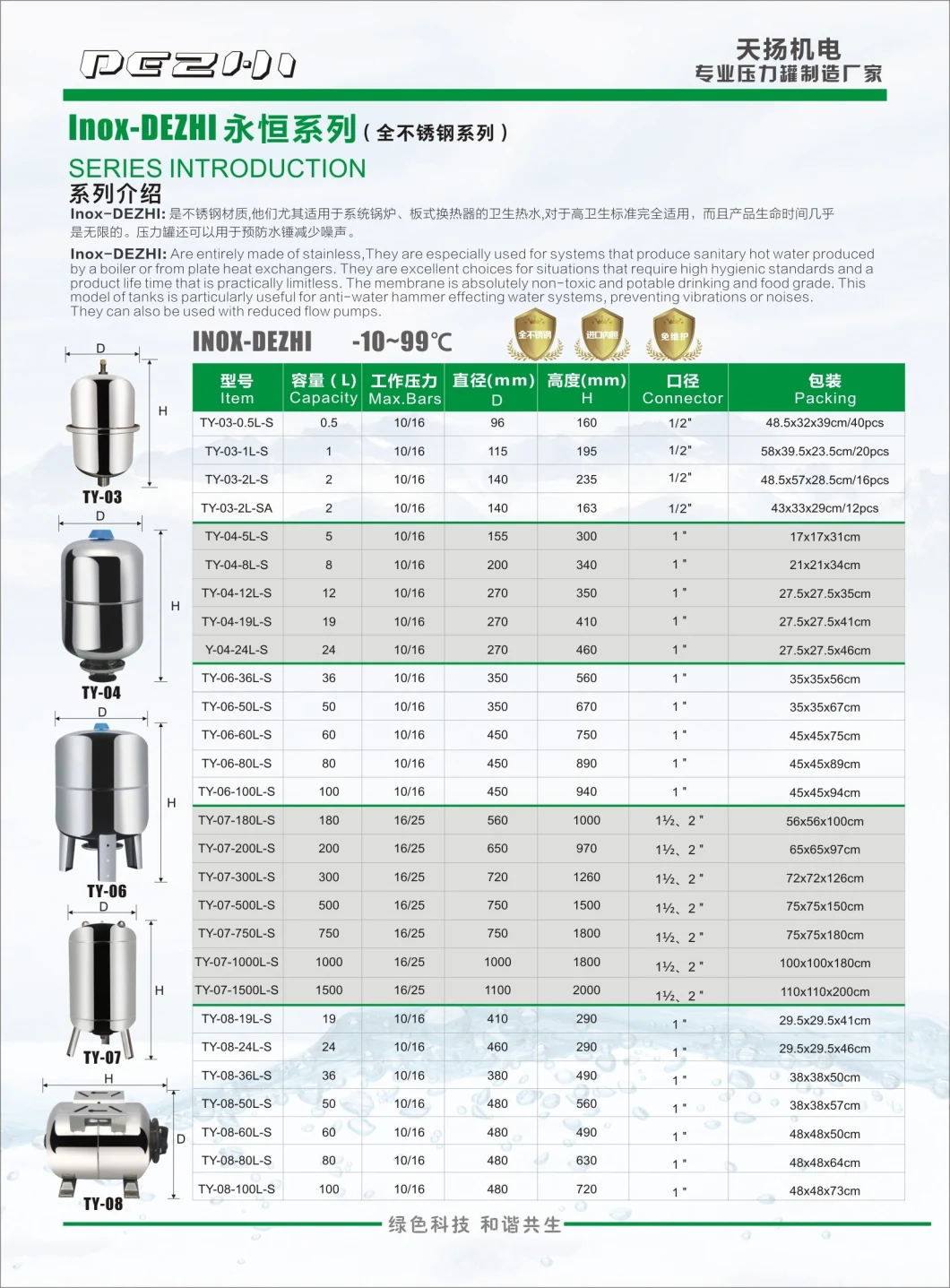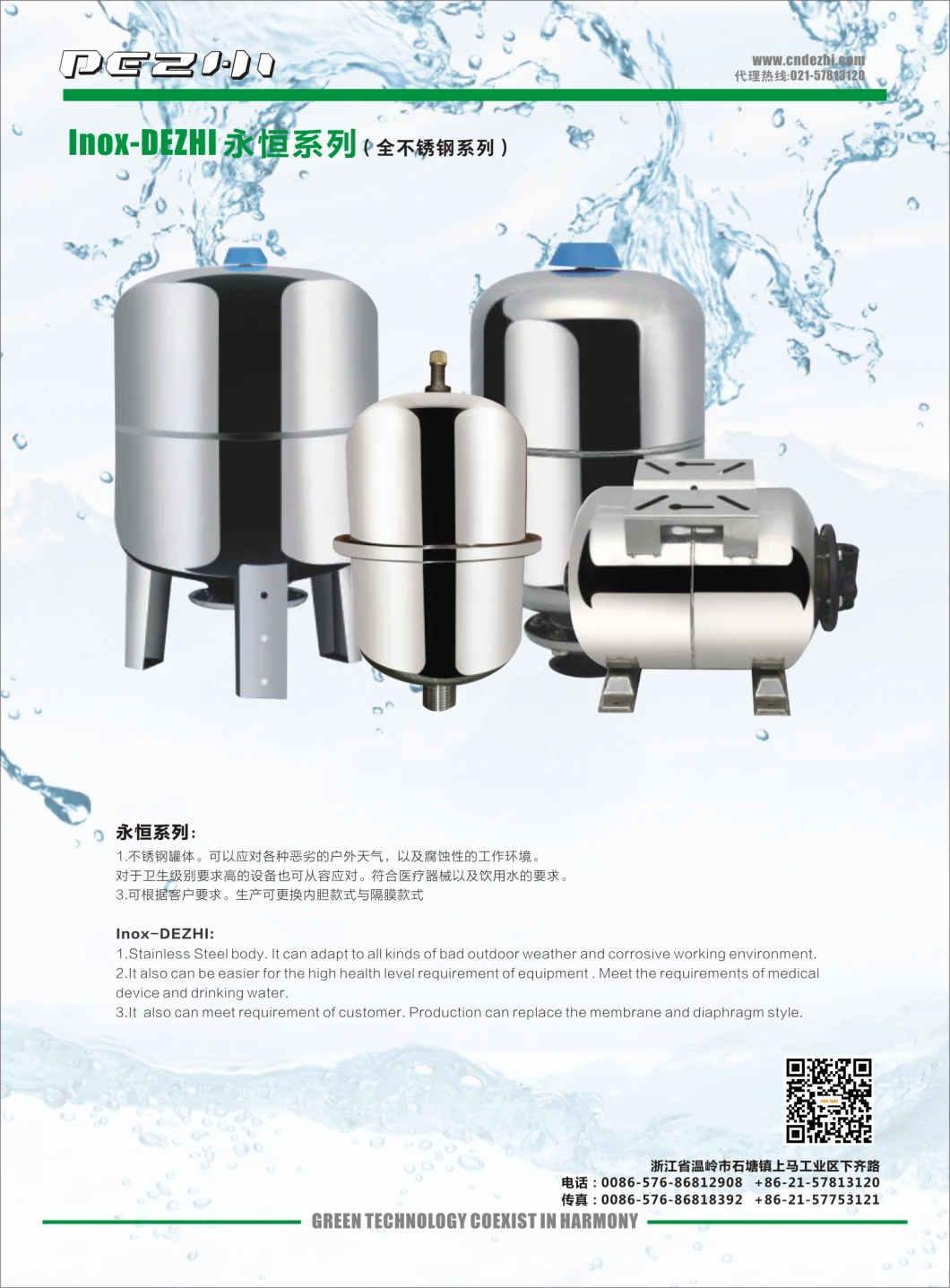 Company profile
Taizhou Tianyang Electrical co.,LTD. Is located in Shangma industrial Zone,Shitang Town,WenlingCity,Zhejiang rovince,covering an area of 15,000 square meters.Our Company has over 30 years experience in mold design and exploition. "DEZHI"and "AQUALEADER" are our proprietary brand of our company.We have produced pressure tank for more than 20 years.Available volumes range from 0.15 to 1500 liters.and working pressure from 4 bar to 25bar. Our products are applied to pump systems .Our products are exported to numerous overseas clients.We can custom design and manufacture products according to client-supplied requirements.
We adhere to the business philosphy"Credibility,Quality and service",our scientific management is based on the domestic market, but facing to the world.Warmly welcome customers both domestic and from abroad.We sincerely hope to cooperate and develop together to create a better future.
Taizhou Tianyang Electrical Co.,Ltd. Is always your most loyal partner.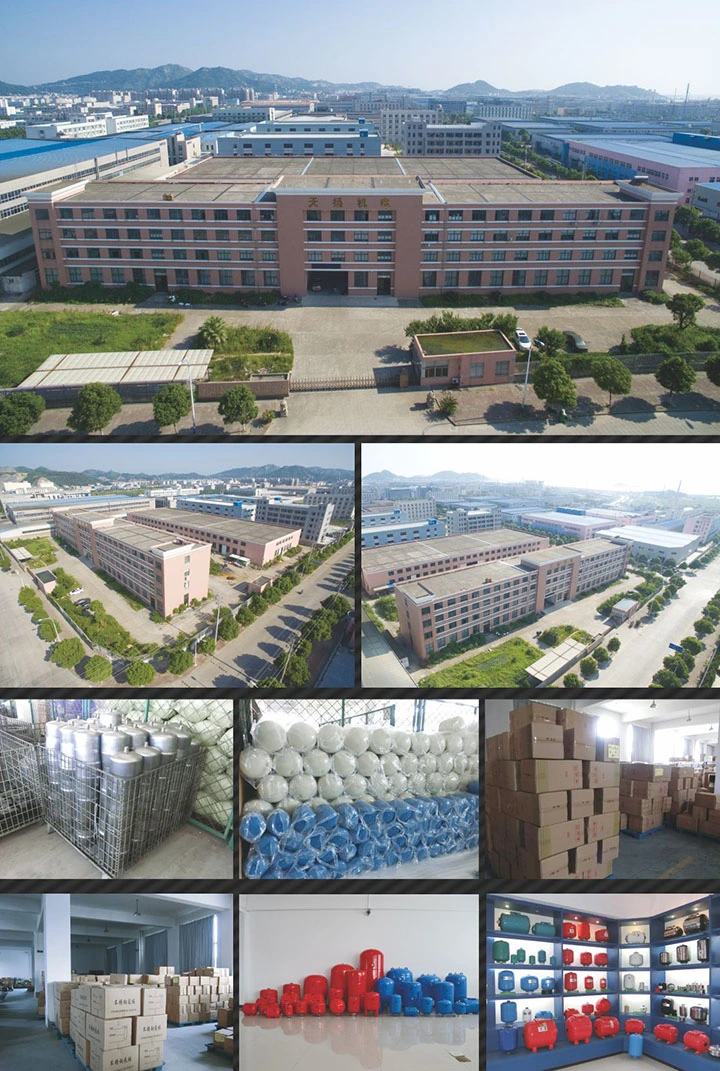 I would like to take this opportunity to introduce our company to you. I am contacting you on behalf of
Taizhou Tianyang Electrical Co., LTD
. We are the factory from China for making Pressure Tanks for Fire Protection,Residential Water and Irrigation, Sport Turf and Landscape Irrigation, Agriculture and Horticulture Irrigation, Water Filtration, Treatment & Recycle, Solar and Stock Water System, Rain Water Harvesting, Pump Systems. Based on ISO quality management system, we have obtained CE, KC, ISO 9001, ISO14001, OHSAS 18001, SGS, Water Mark, and Wras Certificates for our company & our Pressure Tanks. Welcome to visit
Taizhou Tianyang Electrical Co.,LTD
when it is more convenient for you.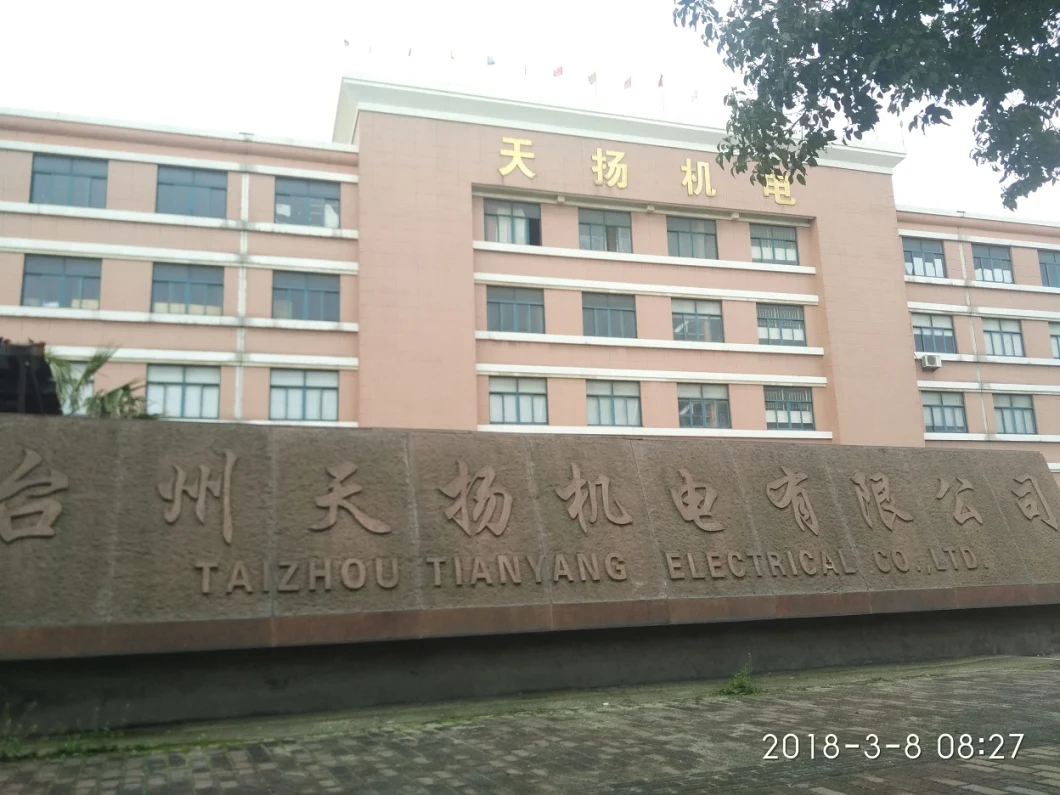 Dezhi offer a complete range of mini expansion vessels for use with potable water in domestic hot and cold water systems.The expansion vessels are manufactured to meet the requirements of PED 97/23/EC Directive 'Closed expansion vessels with built in bladder for installation in water'.
Design
Manufactured in Noryl plastic or stainless steel .Pre-pressurised air chamber with synthetic rubber compound bladder.The internal surface of the vessels in contact with the water are resistant to corrosion, thus maintaining water quality External surfaces are black or a natural finish for stainless steel.Suitable for temperatures up to 90˚C, resistant to ethylene or propylene glycol mixtures and has low gas permeability.
Dezhi mini expansion vessels are all tested according to the Pressure Systems Directive.




POTABLE WATER SHOCK ARRESTORS
Water hammer is caused during a pressure surge within a potable water system. The hammer is caused by a sudden stop or change of water flow within the system and is extremely common in domestic plumbing. Water hammer usually happens when the pressure within the system is too high - our water shock arrestor range will help to prevent water hammer. Our compact shock arrestor mini expansion vessel can be fitted at the point of use in order to prevent water hammer within the system.
How It Works
In a closed hot water circuit, the water cannot be compressed so any increase in volume, created by an increase in temperature, has to be accommodated by an expansion vessel.
When water is cold, the pre-charge pressure forces the bladder to collapse until the pump is started when the bladder starts to inflate.
As the temperature in the system increases, with the associated increase in pressure and volume, the expanded water enters the
bladder creating additional volume and lowering the pressure.When the temperature decreases, the pre-charge pressure forces the
water from the bladder and back into the main water circuit.
Service and Maintenance
Taizhou Tianyang Electrical Co.,LTD recommend that the air pressure is checked annually and adjusted if necessary. This can be done using an air pressure gauge and foot pump.
Application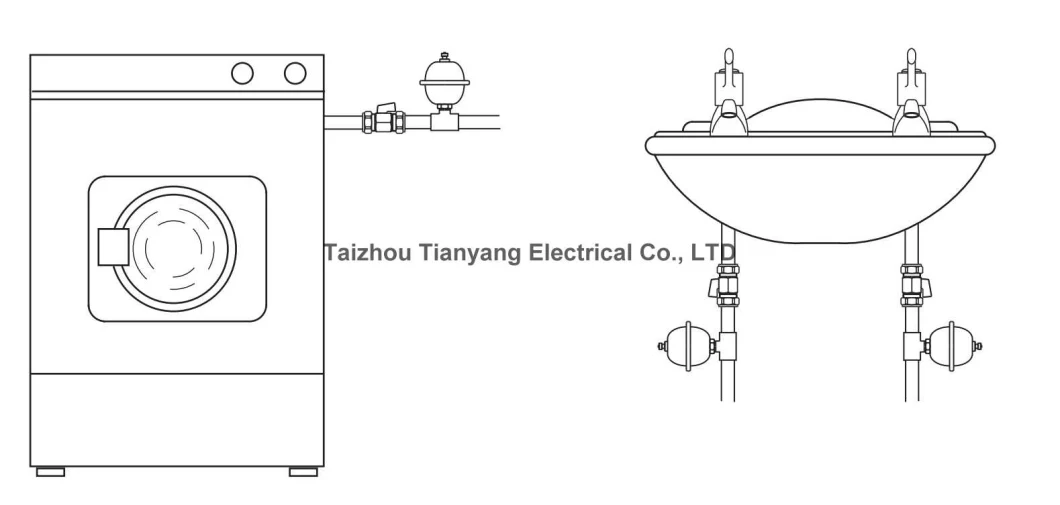 Technical Parameter
Model
Tank Volume
Maxi Working Pressure
Diameter
Height
Connector
Package
x
Liter
Bar
mm
mm
Inch
cm
TY-03-0.5L-S
0.5
10/16
96
160
1/2
18.5X32X39/40 Pcs
TY-03-1L-S
1
10/16
115
195
1/2
58x39.5x23.5/20Pcs
TY-03-2L-S
2
10/16
140
235
1/2
48.5x57x28.5/16 Pcs
TY-03-2L-SA
2
10/16
140
163
1/2
43x33x29/12 Pcs
TY-04-5L-S
5
10/16
155
300
1
17x17x31
TY-04-8L-S
8
10/16
200
340
1
21x21xx34
TY-04-12L-S
12
10/16
270
350
1
27.5x27.5x35
TY-04-19L-S
19
10/16
270
410
1
27.5x27.5x41
TY-04-24L-S
24
10/16
270
460
1
27.5x27.5x46
TY-06-36L-S
36
10/16
350
560
1
35x35x56
TY-06-50L-S
50
10/16
350
670
1
35x35x67
TY-06-60L-S
60
10/16
450
750
1
45x45x75
TY-06-80L-S
80
10/16
450
890
1
45x45x89
TY-06-100L-S
100
10/16
450
940
1
45x45x94
TY-07-180L-S
180
10/16
560
1000
11/2,2
56x56x100
TY-07-200L-S
200
10/16
650
970
11/2,2
65x65x97
TY-07-300L-S
300
10/16
720
1260
11/2,2
72x72x126
TY-07-500L-S
500
10/16
750
1500
11/2,2
75x75x150
TY-07-750L-S
750
10/16
750
1800
11/2,2
75x75x180
TY-07-1000L-S
1000
10/16
1000
1800
11/2,2
1000x100x180
TY-07-1500L-S
1500
10/16
1100
2000
11/2,2
110x110x200
TY-07-2000L-S
Please refer to customized Model Or Contact Mr.Tom Lee (Export Models Only)
Non-fumigation wooden case/Or Pallet
TY-08-8L-S
8
10/16
240
330
3/4
24x24x34
TY-08-12L-S
12
10/16
270
340
1/2
27x27x35
TY-08-19L-S
19
10/16
410
290
1
41x41x30
TY-08-24L-S
24
10/16
460
290
1
46x46x30
TY-08-36L-S
36
10/16
380
490
1
38x38x50
TY-08-50L-S
50
10/16
380
560
1
38x38x57
TY-08-60L-S
60
10/16
480
490
1
48x48x50
TY-08-80L-S
80
10/16
480
630
1
48x48x64
TY-08-100L-S
100
10/16
480
720
1
48x48x73
TY-08-150L-S
150
10/16
Please refer to customized Model Or Contact Mr.Tom Lee (Export Models Only)
Non-fumigation wooden case/Or Pallet
TY-08-200L-S
200
10/16
TY-08-250L-S
250
10/16
TY-08-300L-S
300
10/16
TY-08-400L-S
400
10/16
TY-08-500L-S
500
10/16
TY-08-600L-S
600
10/16
TY-08-750L-S
750
10/16
TY-08-1000L-S
1000
10/16
TY-08-1500L-S
1500
10/16
FAQ Details:
1.Q: What is your MOQ of this item?
A: We are a factory, have stock. 1PCS is ok!
2.Q: What is the delivery time?
A: 7-25 days after receiving orginal L/C or deposit by TT.
3.Q: Is it all right to make customer's own brand name?
A: Yes we supply OEM service. Please send us a authorization doc.
4.Q: Where is your Loading Port?
A: Ningbo, Zhejiang, China.
5.Q: What are your payment terms?For Bulk Quantity Purchase
A: 30% deposit and balance T/T against copy of Bill of Lading or L/C at sight.
For Samll amount Trial Order ,Please arrange the full payment
6.Q: What is your company's available production capacity?
A: 50000~60000 pieces of Pressure Tank per month.
Welcome To Visit Us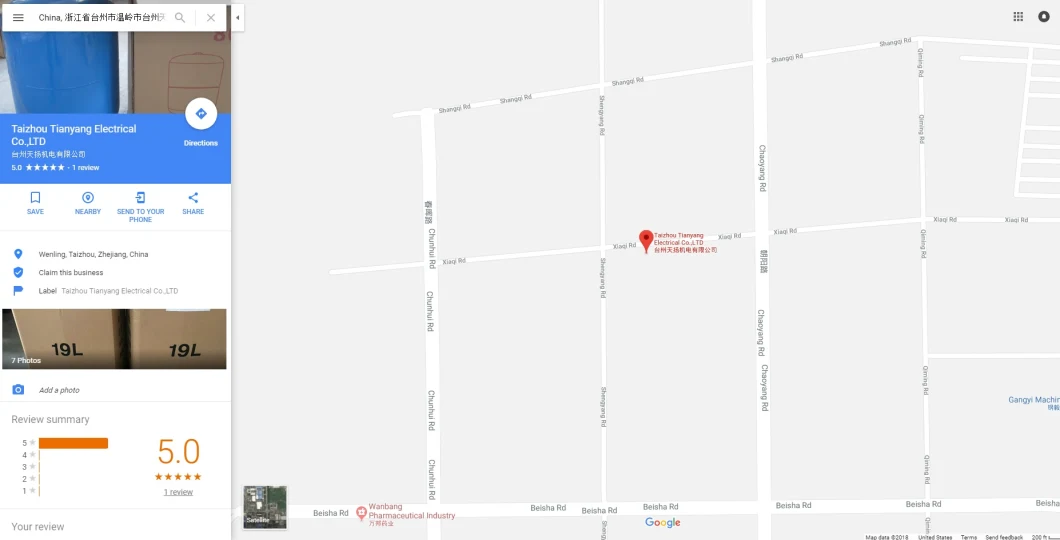 If you need kits for expansion tanks ,also available from us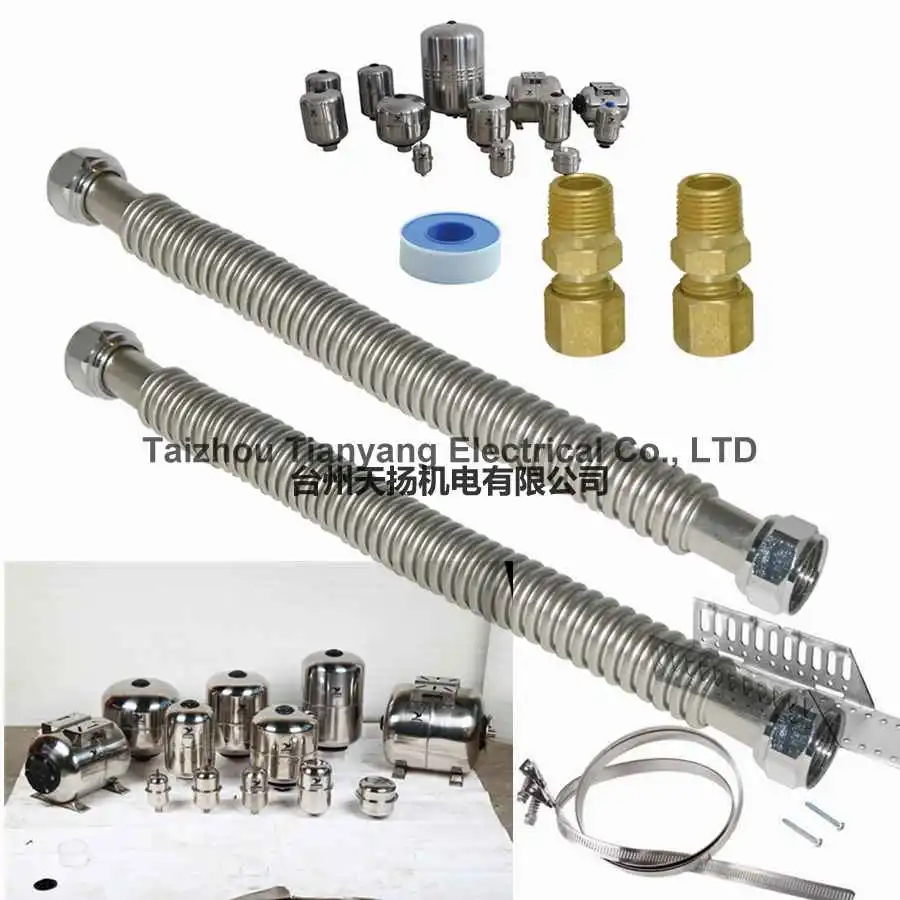 Please do not hesitate to contact me if you have any questions.
Yours Sincerely
Tom Lee
-----------------------------------------------------------Tom Lee Business Development Manager
Taizhou Tianyang Electrical Co.,LTD
Ph: +86-21-57813120Cell:+86-18917007187Fax:+86-576-86818392aqualeader.en.made-in-china.com