D2835-120P

1.Material(PVC): Non-toxic, high-temperture resistant and eco-friendly, long life-span and safety.
2.Material(Copper): 20AGW copper wires inside better physical strength and lower resistance.
3.Material(PCB): Unique circuit design which bring the best heat-sink feature and EMC standard.
4.Packaging: 1 meter to 50 meters packing are available.
Technical Data


Product Type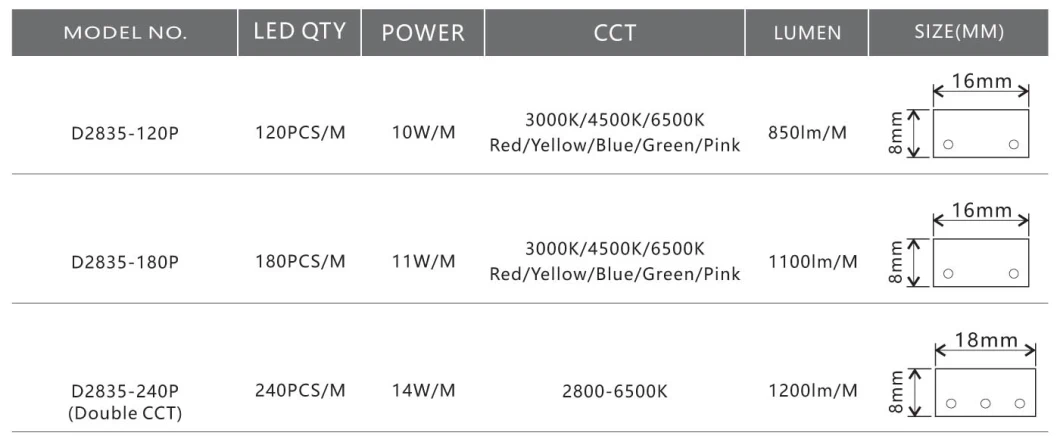 Connector Type & Installation Options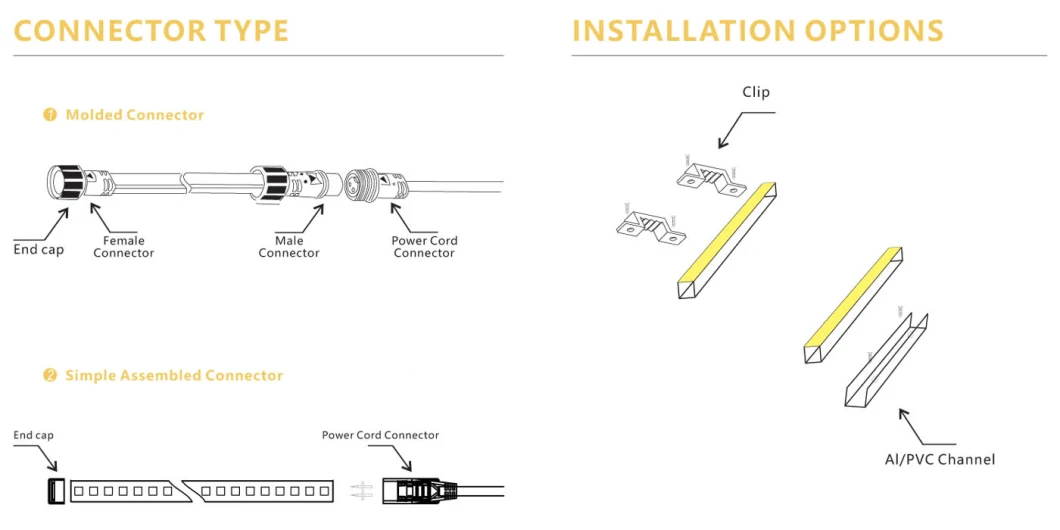 Company Profile
NEDAR has been operated since 2007 and specializes in researching, producing and providing valuable technology service for LED Strip Light and LED Neon Flex.

We believe quality is the key to make customers stay, profession is the key to make good quality, and dedication makes profession. So NEDAR are dedicated to LED Strip Light and LED Neon Flex only but not produce everything. Concentration on this area helps us grow quickly and be professional, with the full knowledge and experience about it, we can free up the resources and concentration on improving our existing products and developing new ones.

In the past 10 years, our products pass EMC and LVD testing, IP68 testing, and get CE, ETL certificated from TUV, SGS and Intertek Company, that show our good quality and satisfied our customers. And in the process with these certifications, we also set up our own quality standard that makes us better quality controlled when get customized order.

Our vision is that concentration on manufacturing, global serviced and grows with customers. We hope to be your reliable partner for your lighting business.