Milky PC LED light cover strip with inside teeth polycarbonate linear diffuser

Description:
Plastic extrusion, a method through which plastic shapes profiles are produced, is an important process for many industries. In this process, shapes are produced when molten plastic is forced through a die. Basic plastic extrusion profiles include strips, channels and trim.
Extruded plastics are similar to extruded metals, however, the difference, as the name implies, is in the material used. Unlike metal extrusion, extruded plastic can be manufactured, easily and in high volumes, since the manufacturing process is continuous.
Production Name
Customized PC PMMA LED light cover polycarbonate linear light cover
Production Process
Plastic extrusion
Size and Colour
Customized
Advantage Feature
1.High UV-resistant,super solarization resistant
2.Good aging resistant
3.Good impact resistant
4.Good light transmission
5.Anti-corrosion
6.Easy instalation
7.Eco-friendly
Delivery time
7~18days

More Photos: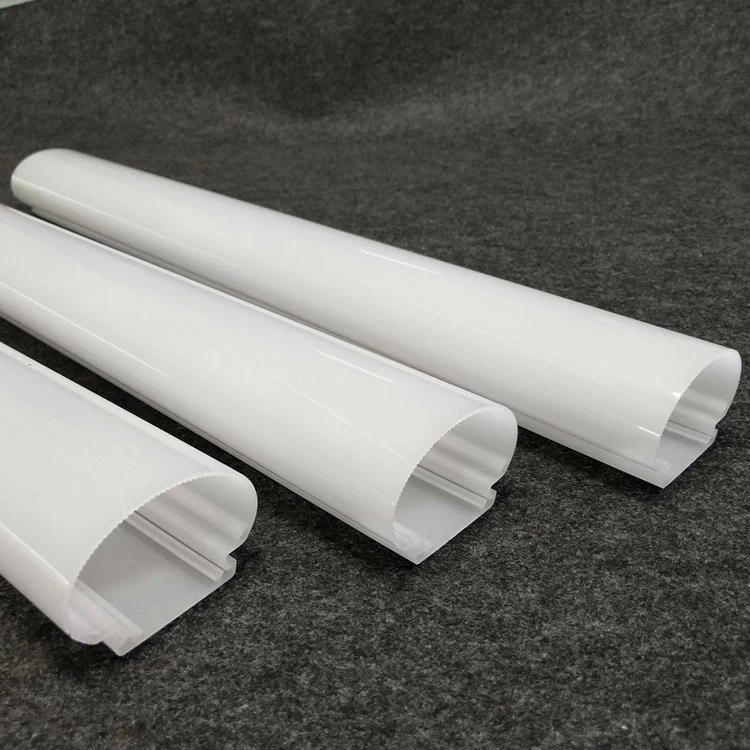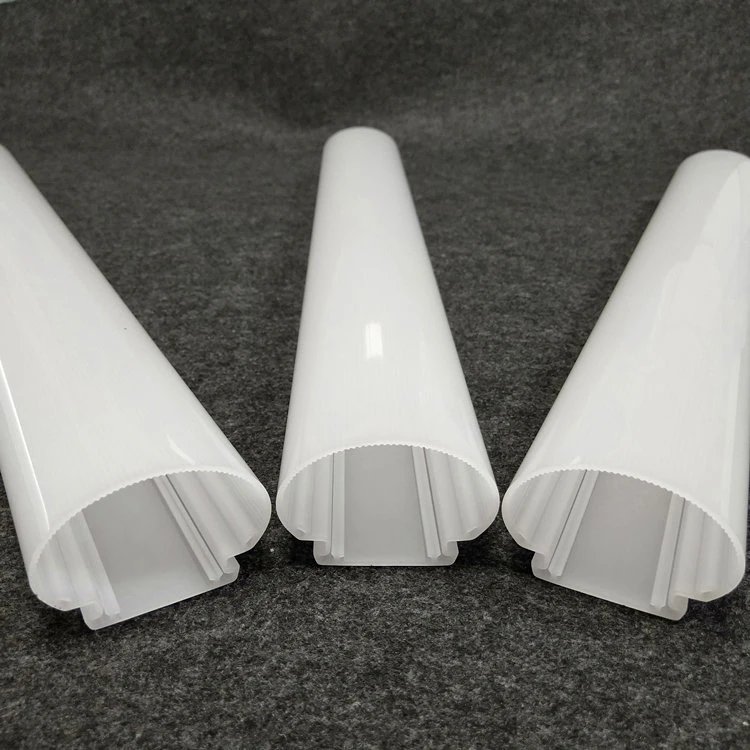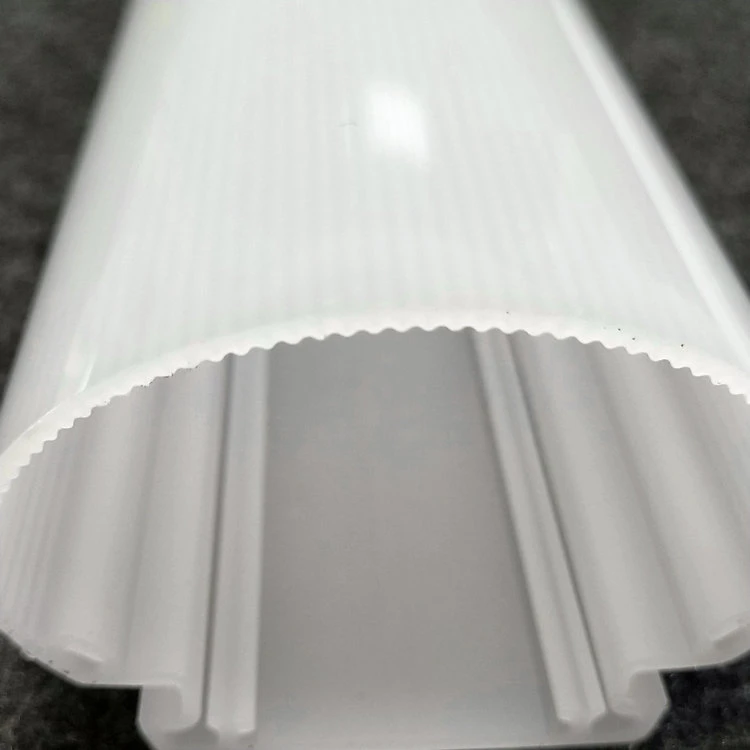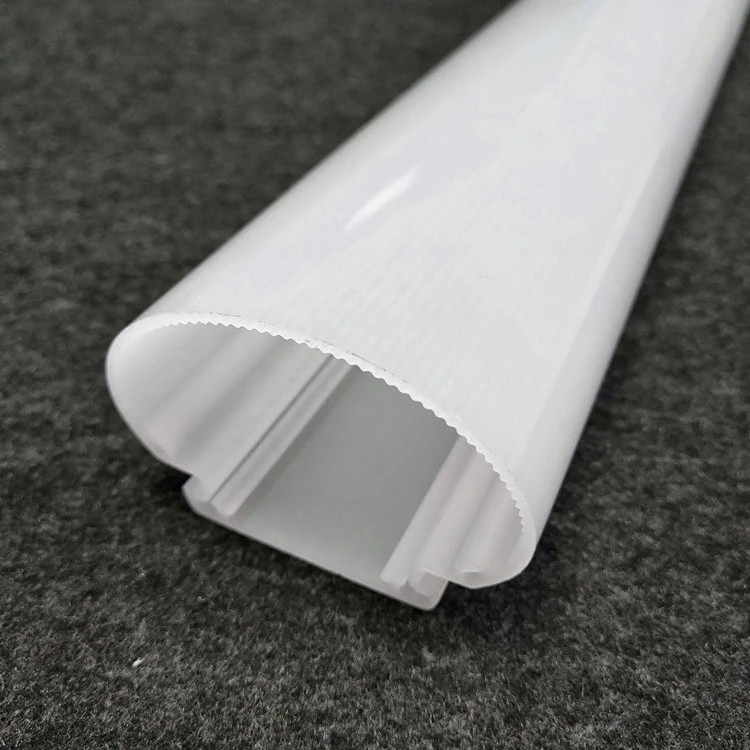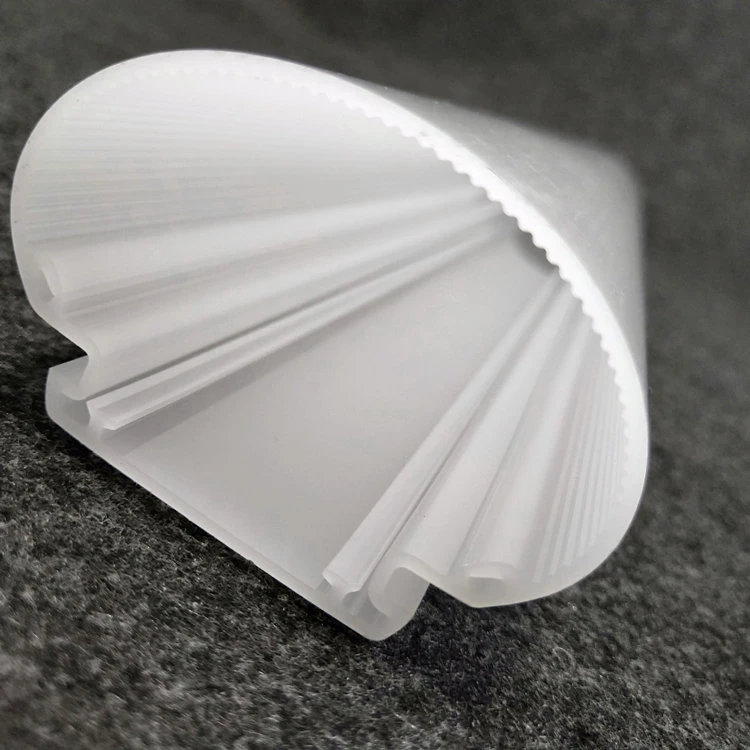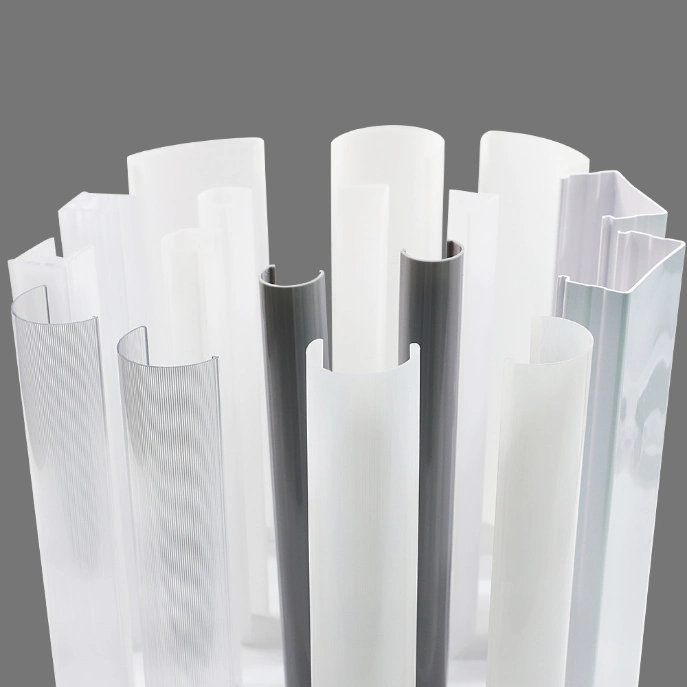 Applications:
Manufacturers mold plastic pallets into an array of shapes, including: profiles, PVC channels, plastic strips, and plastic tubing. They use shapes like these to create a wide range of finished products, such as: engine components, auto exterior trim (decorative or functional), electronic housings, fencing, window frames, wire insulation, deck railings, plastic films, thermoplastic coatings and more.
FAQs:
Q: How many plastic extrusion and tubing projects does Tungwille take on?
A: We average approximately 100-120 new plastic extrusion and tubing projects every year and take pride in every product we produce for our clients.
Q: What kind of engineering experience do you have?
A: Our staff has over 30 years of engineering experience, equipping us with the knowledge and capability to fully serve all of your extruded plastic engineering needs.
Q: Can Tungwille trouble shoot and provide solutions to help me achieve a cost effective end product?
A: Yes. Our team of experts will work with you to provide the most cost effective solutions to meet your needs and budgetary goals.
Q: Do you offer any tool rebate programs?
A: Yes. Tool rebate programs are available on qualified pre-existing products.

Value Added
1. Cutting to length
2. Printing
3. Taping
4. Punching
5. Notching
6. Scoring
7. Slitting
8. Texturing
9. Mitering
We can provide:
1. New pricing on existing extruded plastic products
2. Better quality
3. Faster delivery dates
4. Experienced opinion on your current plastic extrusion design ideas
With over 4,500 square meters, our plastic extrusions facility is filled with the most state-of-the-art production machinery. We have over 10 years of experience in the plastic extrusions industry to assist you in the design, production and finishing of your extruded plastic profiles and plastic tubing products.
Tungwille has the technology, and more importantly, the knowledge to help you get your extruded plastic product into your customers' hands.