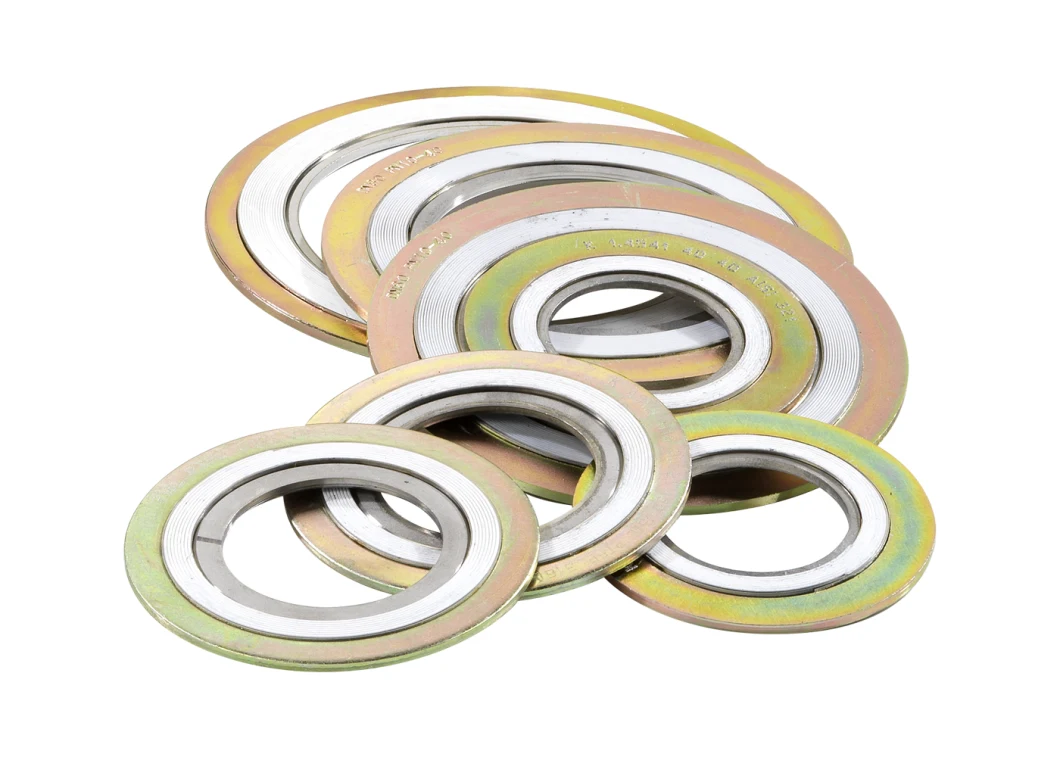 This gasket is wound alternatively by V or W shaped
metal hoop and non-metal filler of various kinds of
materials selected based on specific working condition.
Depend on its excellent compression resilient, hightemperature
and corrosion resistance. It is suitable for
sealing alteration of temperature and pressure are
frequent, such as pipe, valve, pump etc. They are
available in all standard flanges of sizes, such as ASME,
JIS, DIN, EN. etc.