Joint Extension concrete fiber and polymer
Elite Macro Synthetic Fiber of Twist Form is a patented polypropylene / polyethylene macro synthetic fiber successfully used to replace steel fibers, welded wire mesh and conventional reinforcing bars in a wide variety of applications. Our Macro Synthetic Fiber comply with ISO CE and suitable for Concrete and Shotcrete, and are specifically used to provide equivalent tensile and bending resistance to conventional reinforcement requirements. Concrete with our Macro fiber will have three-dimensional reinforcing with enhanced flexural toughness, impact and abrasion resistance and will also help mitigate the formation of plastic shrinkage cracking in concrete.
Dosage rates will vary depending upon the reinforcing requirements and can range from 2.7 kg/m³ to 5.5 kg/m³.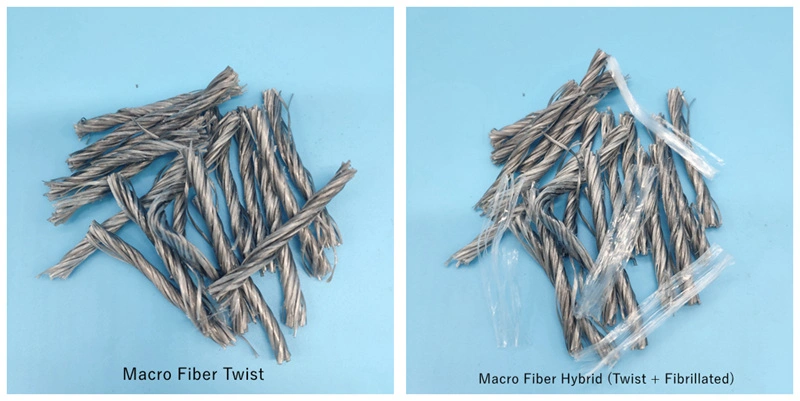 1, Our fiber are made by Virgin copolymer;
2, We make the yarn by ourselves. We always have stock and make delivery in 3-7 days;
3, Capacity 600Ton/Month, 7000Ton/Year Production;
4, 70% Export to : Ecuador, Australia, Singapore, Malaysia, Vietnam, Turkey, France, Sri Lanka, Colombia...
Compliance: BS EN 14889 - 2
Brief specification:
| | | | |
| --- | --- | --- | --- |
| Density(g/cm3) | 0.91 +/- 0.01 | Raw material | copolymer |
| Length(mm) | 48mm,54mm or as per request | Equivalent Dia(mm) | 0.3±0.03 |
| Shape | twist | break tensile Ratio(%) | 8-15 |
| Colour | White or Brown | Melting point ( C. Deg) | 160-170 |
| Tensile Strength | >480 MPa | Water absorbency | NO |
| Elastic Modulus (mPa) | >3500 | Resistance to acid & alkali | strong |
Packing:
PP Fiber Shape
Inner Packing
(PE film bag)
Outer Packing
(Plastic Woven bag)
20'gp
40'HQ
hybrid
0.5/1.0 kg
10kg
5500kg
12000kg
Inner Packing
(water Soluble paper bag)
Outer Packing
(Carton)
20' Gp
40' HQ
hybrid
0.5/1.0 kg
10kg
4000kg
9000kg

Advantages:
Compared with steel fiber, our fiber Twist has the advantages of corrosion and wear-resistant reducing 50% cost with same volume to steel fiber.
1. Decrease the fragility of high strength concrete;
2. Increase the quality of concrete;
3. Increase the freezing resistance of concrete;
4. Increase the impact resistance of concrete;
5. Increase the durability resistance of cncrete;
6. Increase the fire resistance of concrete.
Applying Instruction:
1, Ration design of the fibre concrete:
Generally the recommended amount to add to the concrete is more than 2.7kg per sqm ( volume ratio is 0.3% ), reinforcement adding amount is 5.5kg, Compared with adding 47kg of steel fibre, 5.4kg polymer fibre has the same volume ratio to the concrete.
2, Matching Ratio:
Usually, it is no need to Change the matching ratio of the concrete. Considering the requirement of fissure-resistant, the polymer fiber is recommend to combine with the polypropylene fiber mesh with the volume ratio of 1:1 ( 0.9kg fiber-mesh per sqm of cement concrete).
4, Mixer Adoption: Double-axle horizontal compelling mixer is priority.
5, Mixing process:
Crushed stones, fibers and sands are put into the mixer in succession. After stirring for two minutes,fiber will fully spread and then add cement and water and stir normally. The addition of materials also can be put into as common concrete, but the stirring time should be properly prolonged to make fiber completely Mixed.
6, Shaping & Maintenance
There is no special requirement, may along the vibrating time for 30s, The maintenance of the fibre concrete
should be done same as the normal concrete.
Applications: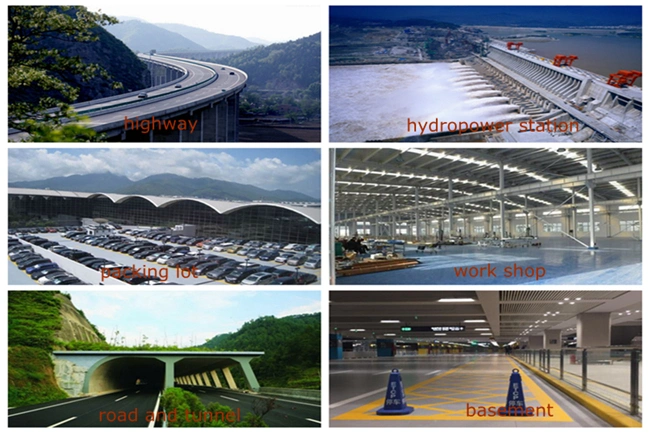 A). Projects like concrete road, bridge, airport road and factory floor which strictly require cracking resistance. The life span of these projects will be lengthened for 5-10 years.
B). The walls of tunnels, mines, roofs and reservoir projects with special construction. When using spray technology in concrete construction, the polypropylene fiber added into the concrete can effectively decrease the spray concrete's deformation rate of the walls less than 8% and that of the roof less than 12%, and also can reduce the friction. It can
improve the constructing efficiency and working environment and popularize the spray technology.
C). River courses and dams, etc. The polypropylene fiber can improve concrete's resistance to crack and squirt and wear to lengthen projects' life span.
D). Military defense works, dock banks and piers, etc. This fiber can greatly strengthen the concrete's spurt resistance and heighten these projects' safety and lengthen their life span.
Our Company:



ELITE was established in 2007, has become one of the leading and professional suppliers of many kinds of Concrete Reinforcement Fibers in the world market.
ELITE fibers are made by 100% virgin materials with advanced equipment of yarn and cutting. We have one full set of precise testing instrument and quality inspection team, technology research & Development team.
Elite own a team with 10+ years experience.We know well of Chinese Concrete reinforcement fibers on technical inspection, marketing, transportation.
Pls feel free to contact us freely at any time
Ms. Helen Chu
Mobile : +86 18668055321