Quality Expansion Joint Rubber Bellows
We are the top ten leading brand.
We have 24 years of exhaust system and industrial pipe.
Founded in 1992 and experienced in the field of exhaust system and industrial pipe for 24 years.
We have large capacity, over 200000pcs/month.
Management system certification:ISO9001.ISO14001.TSI16949.
We have our own technical and mould deparmtent, ready for any customized products.
Expansion Joint features:
1) Nonmetal expansion joint
2) Absorbs thermal expansion and shock
3) Structure: bellows + flat welding flanges
4) Main material, bellows : stainless steel 304; flanges: stainless steel 304 or carbon stee
5) Compensates converting misalignment
6) Compensates for exhaust converter misalignment
7) It is obtained ISO9001-2000 International Quality Certificated.
8) Expansion Joints are determined as " The Best Products of Chinese Technology" by China Technological Enterprise council and our company has the right of products Import & Export
9) They are also insured the product quality liability insurance by PICC
10) Size, diameter and length can be produced as per clients' requirements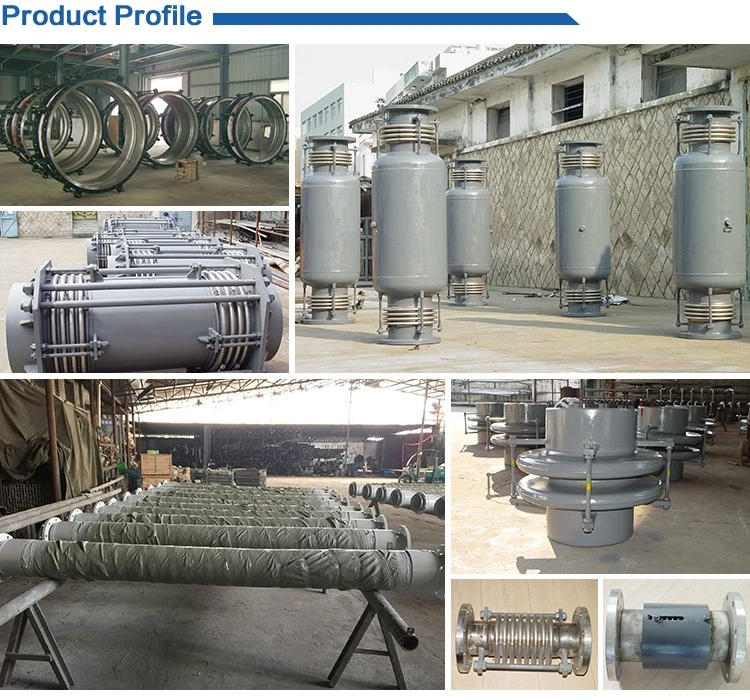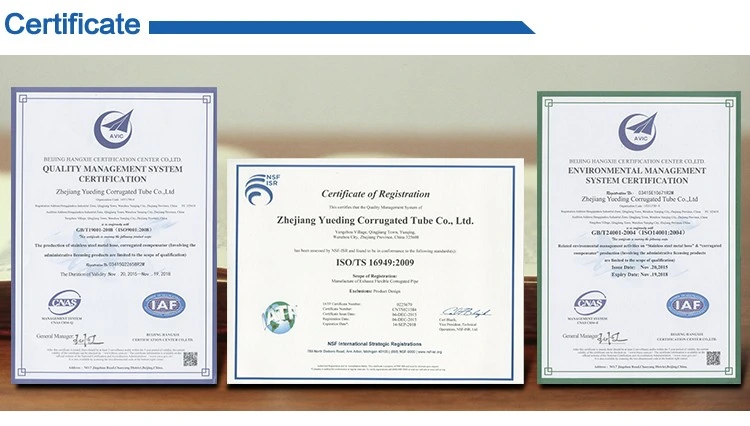 Compensator is also called the expansion joint, or the slip joint.By work constitute the main body of the bellows, bracket structure, and end of flanges, pipe and other accessories.as kind of compensation components.Use its work subject bellows telescopic deformation effectively, to absorb the size of the change of piping, pipe,container, etc which is produced by the reason of heat bilges cold shrink,
Or compensation pipeline, catheters, containers, axial, lateral and angular displacement.
Can also be used for noise reduction vibration reduction.Widely used in modern industry.
in order to prevent the heating pipe from high temperature, due to thermal elongation or deformation or damage of the temperature stress caused by pipeline,need to set on the pipeline compensator,To compensate for the thermal elongation Reducing wall stress and the role of force on the valve or bracket structure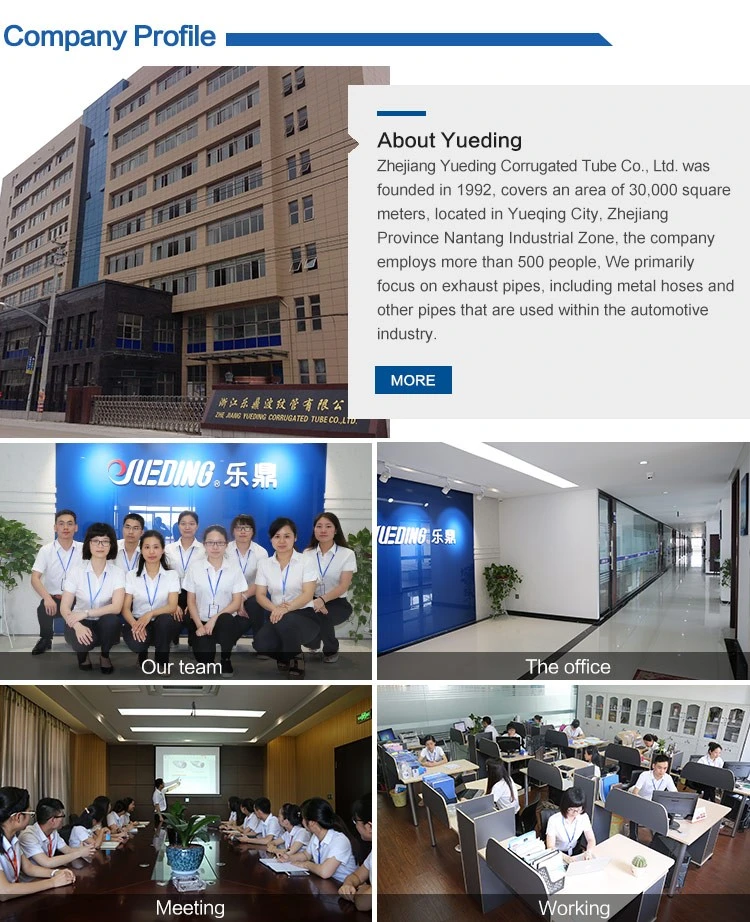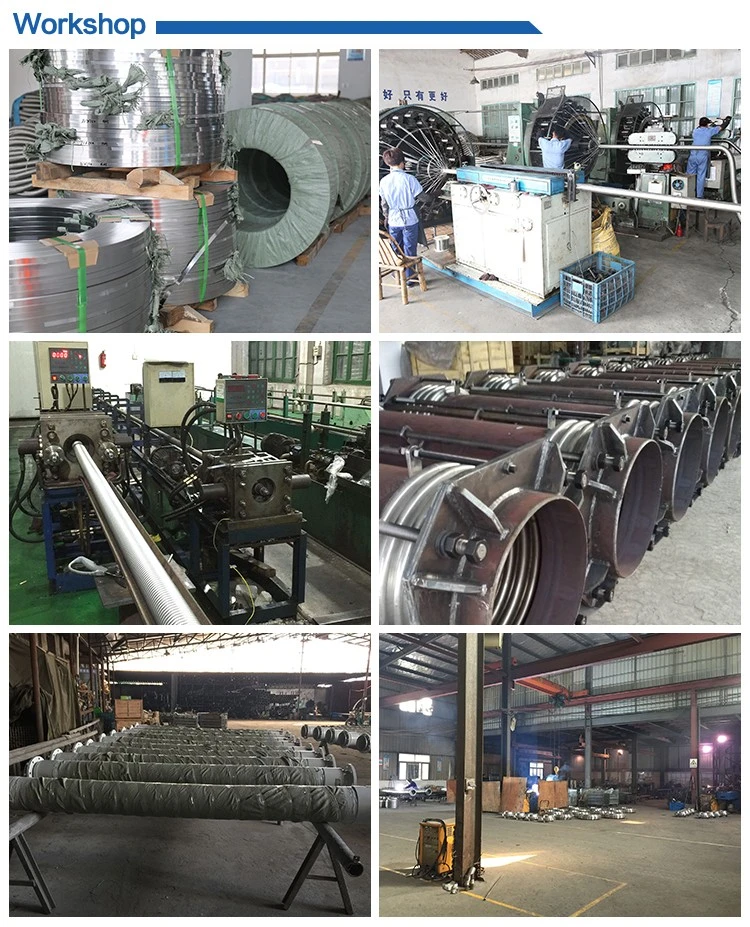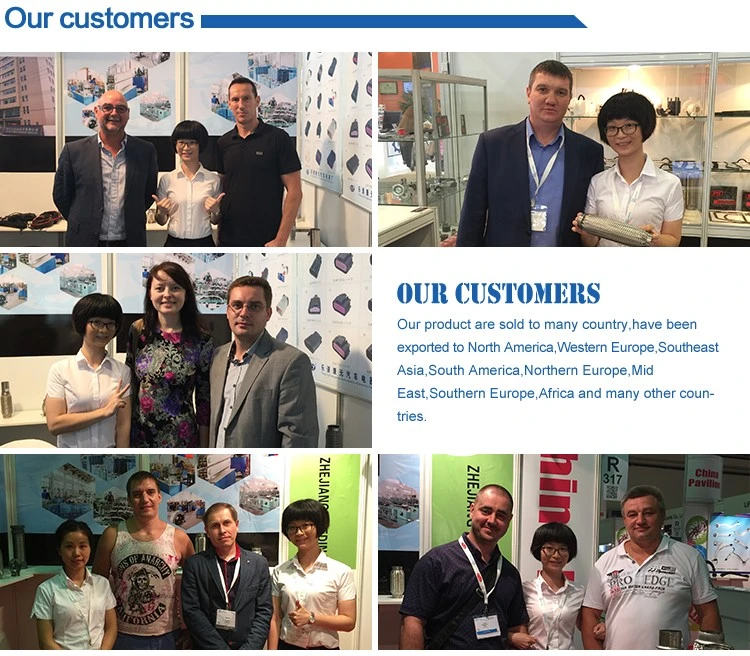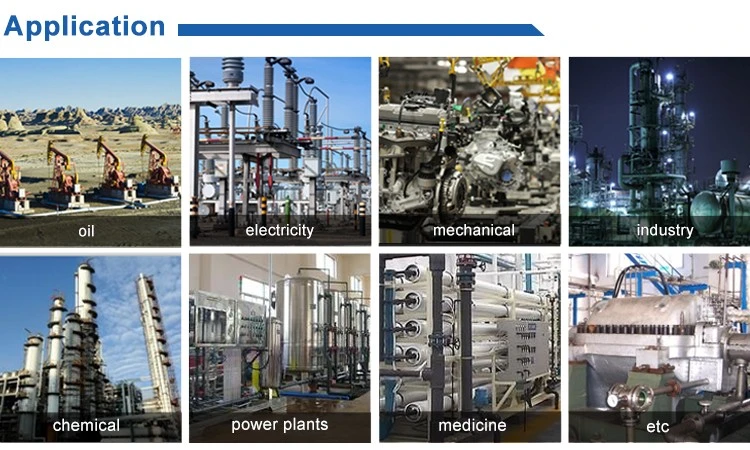 Scope of application: petroleum, medicine, chemical, electric power, power plants, industrial, machinery, compressor, cement mill, shipyard etc