Brief Introduction

Single gap expansion joint is a strip seal joint, which consists of two steel edge profiles with anchor loops and a replaceable sealing profile. The strong anchor loops ensure the reliable anchorage of expansion joint with bridge structure. On the anti-corrosion side, the steel profiled should be in accordance with ISO12944 or other national standard as requested,such as ASTRA, RVS and ACQPA.The sealing profile is firmly connected with the steel edge profiles and meanwhile it ensures 100% water-tightness.

Single gap expansion joint allows a longitudinal movement capacity up to 80mm. It is designed for bridge heavy traffic load and can be used for both bridge structure and building structure.

Single gap expansion joint can be designed and manufactured with noise-reduction plates to reduce the noise greatly when traffic passes.

Physical Properties of Rubber Strip Seal

Physical Properties

CR

NR

EPDM

Hardness

50±5

50±5

50±5

Tensile Strength/Mpa ≥

15

16

14

Elongation at Break/% ≥

400

400

350

brittleness temperature(ºC) ≤

-40

-50

-60

EN Compression Set(70ºC*24h)/% ≤

15

30

25

Ozon Resistance(20% elongation, 40ºC*96h)

No Crack

No Crack

No Crack



Air Oven Aging(Max change, comparing with
datas without aging)

Test Conditions(ºC*h)

70*96

70*96

70*96

Tensile Strength(%)

±15

±15

±15

Elongation at Break/%

±25

±25

±20

Hardness Change

0~+10

-5~+10

0~+10

Peel Strength between Rubber and Steel(kN/m)>

7

7

7





Resistance to Salt Solution(23ºC*14d, concentraction 4%)

Volume Change(%)≤

10

10

10

Hardness Change ≤

10

10

10





Oil Resistance(ASTM1,23ºC*168h)

Volume Change

-5~+10

<+45

<+45

Hardness Change

-10~+5

<-25

<-25
Design Features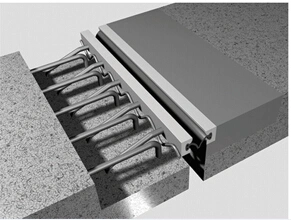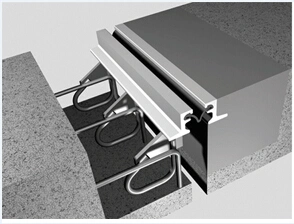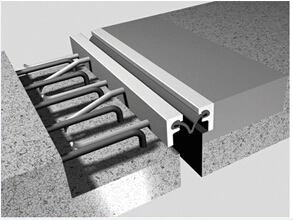 1.A number of profiled steels at different dimensions and weight available;
2.Steel profiles are integrated fabrication to ensure consistent strength; Yield strength of steel profiles all reaches 345 MPa;
3.Extrusion cavity mechanically locks rubber seals for watertight purpose;
4.Movement can reach up to 80 mm;
5.Movement and rotation can occur in three axes;
6.Joint system can be cast into the concrete slab;
7.Installation and maintenance convenient;
8.Design and manufacture standard:AASHTO LRFD BRIDGE DESIGN SPECIFICATIONS,Section 14.5
9.Custom design available for unique projects.
Product Show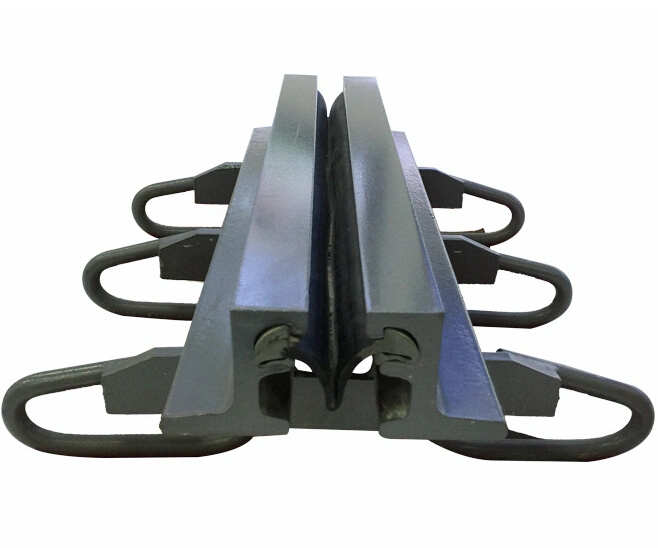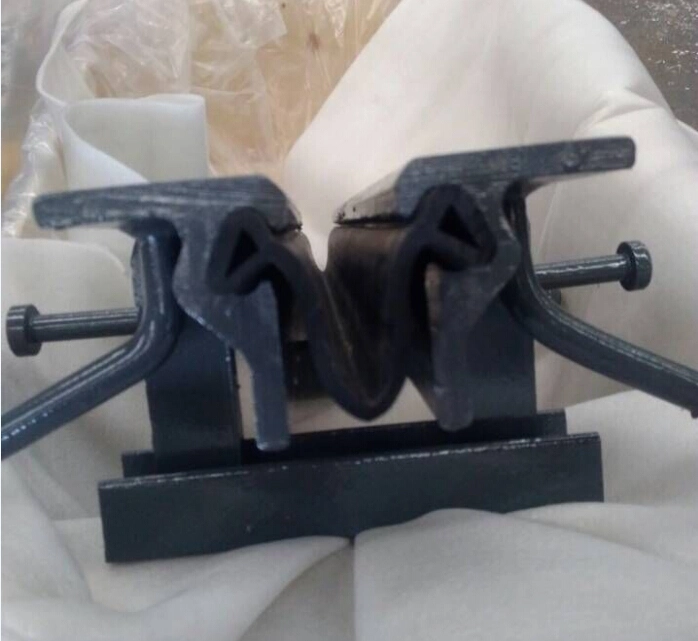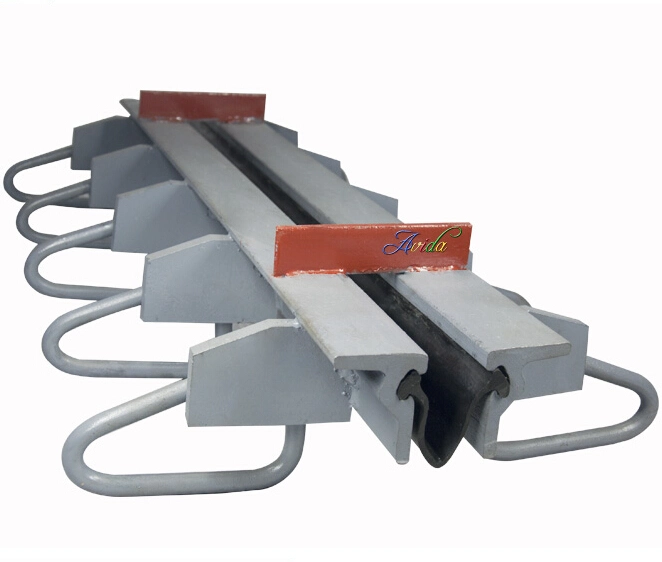 Packing&Delivery
Packing Details : 1.pearl cotton as separation 2.carton for inner package 3.Container
Delivery Details : 1.Safety package
2.100% test before delivering (ensure the quality)
3.Item is shipped in about 15-30 working days against payment depends on the quantity
4.Tracking number will be sent to you as soon as we ship the product

Contact

Mike Chen
Nanjing MEISHUO Building Materials Co.,Ltd
ADD: No. 50, Dingjie, Pancheng, Pukou District, Nanjing, China
Web: http://njmeishuo.en.made-in-china.com
Tel: +86-15295732784