WOSd Expansion Joint

These joints form part of the gap joints family. They are composed of two extruded aluminium
alloy sections delivered in three or six-metre lengths and placed facing each other.
A series of pairs of sections installed end-to-end forms the line of the joint.
The metallic elements are anchored to the structure by fasteners

WOSd joints may easily be removed if necessary, since the anchor bolts are easily accessible and due to the method of fastening the elastomer section.
The shape of the elastomer section and its position slightly below the surface enables systematic elimination of debris simply by suction caused by passing vehicles.It is easy to lift WOSd joints if resurfacing is carried out.
WOSd joints can accept any amount of skew without any change to their intrinsic
qualities, since there are no teeth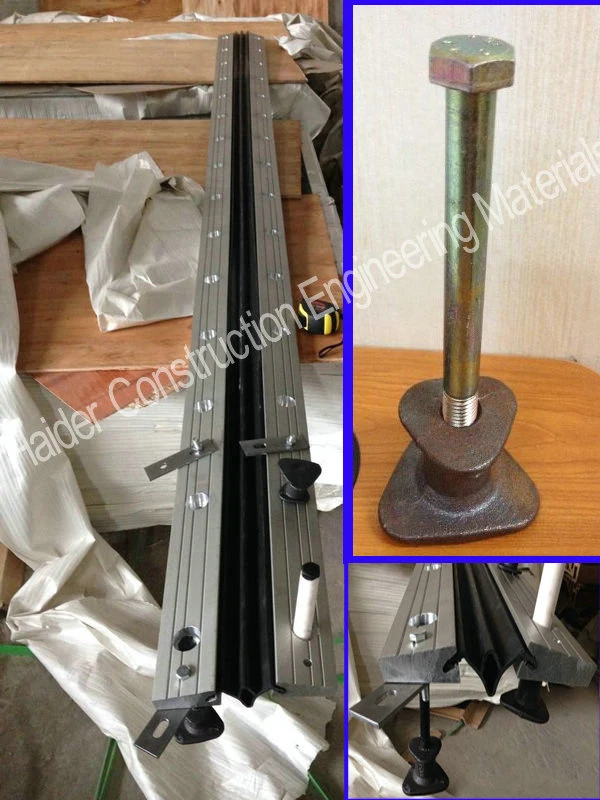 FAQ(Frequently Asked Questions)
1. You are a trading company or manufacturer?
-We are a professional manufacturer with 20 years history.
2. What certificate do you get?
- ISO9001-2008;ISO14001-2004;
3. What is your MOQ?
-1Set.
4. What is your delivery time when making batch production?
-MOQ is 10 days, the actual time mainly depends on your order quantity.
5. Can you do OEM?
-Yes, we can. OEM is welcomed. We can also design for customers as request.
6. What is your sample policy?
-We can offer samples, and the buyer need to bear the express cost.
7. How long will it take to prepare samples?
-About 3-4 working days.